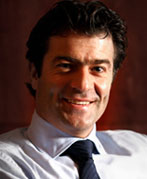 Mike Kirsten
Managing Director
Bus.Sc. (Hons); Dip.Soc (Oxford University)

Mike Kirsten is the co-founder of Edge Capital and Managing Director since 1999. A senior member of the investment committee, he has extensive experience in portfolio management, trading and formulation of investment strategy. Previously he was Head of Private Clients at Investec responsible for specialised domestic and international mandates. He holds a B.Bus.Sc in finance UCT and a MA from Oxford University.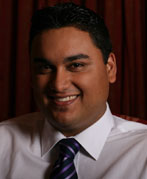 Ryan Wiborg
Financial Director
BCompt, Professional Accountant (SA)

Ryan completed his SAICA learnership in 2008 as audit manager of CAP chartered accountants, where he headed the FSP audits and the high net worth individual portfolios. He qualified with SAIPA as a CPA in 2009. He is knowledgeable in all aspects of the FSP environment and holds positions on various boards as the audit/accounting advisor. He also sits on the audit, compliance and operations committees of various FSP's from CAT I, CAT IIA to CIS (Unit Trusts).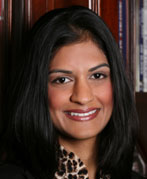 Verosha Sudhakaran
Non-Executive Director
CA (SA); CFA; CIPM

Verosha Sudhakaran joined Edge Capital as a portfolio analyst in March 2013, where she was responsible for manager and strategy research across the team's numerous domestic portfolios. She completed her articles at KPMG, has a B.Bus.Sc (Finance) degree from the University of Cape Town, is a qualified chartered accountant and completed the Certificate in Investment Performance Measurement (CIPM) Program.