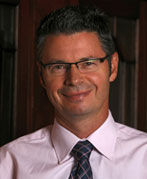 Pieter Davis
CEO
B.Com; B. Hons (B&A); MBA; CFA

Pieter joined Edge Capital in May 2011 to head up business development and marketing. He is also responsible for portfolio management and construction. Pieter has 28 years of a vast array of experience across all asset classes and product types in the investment industry. He was appointed Director of Edge Capital from March 2021.
Ryan Wiborg
Financial Director
BCompt, Professional Accountant (SA)

Ryan completed his SAICA learnership in 2008 and qualified with SAIPA as a Professional Accountant (SA) in 2009. Ryan is knowledgeable in all aspects of the FSP environment, holding positions on various boards as the finance and operations advisor and sits on the audit, compliance, and operations committees of various FSPs holding FSCA licenses from CAT I, CAT IIA to CIS (Unit Trusts).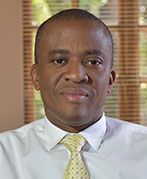 Cephas Pfende
Non-Executive Director
B.Com (Finance and Economics)

Cephas began his career in Zimbabwe before relocating to South Africa where he gained experience in Wealth Management, Hedge Funds, Asset Management, and the African Private Equity Market. He was appointed to the role of Non-Executive Director on 1 April 2021.