Multi-strategy Risk-profiled Portfolios
Our range of funds employs a diverse array of unique strategies to provide consistent, absolute returns. The primary objective is to protect and grow investor capital irrespective of rising or falling markets.
Most investors elect to access the hedge fund market through a multi-manager fund-of-funds structure. This markedly lowers an investor's risk by diversifying across a range of managers and strategies.
Other benefits are:
Hedge fund managers that are selected and monitored by specialists.
There is no need for investors to conduct time-consuming analysis or due diligence on individual funds.
The high minimum investment requirements of many individual hedge funds are not problematic for a fund-of-funds.
The investor can access underlying funds that are closed to new investments via capacity arrangements that Edge has secured.
A fund-of-funds can be created and customised by Edge to cater for an investor's specific risk/return requirements.
Click on the coloured dots on the graph for more information: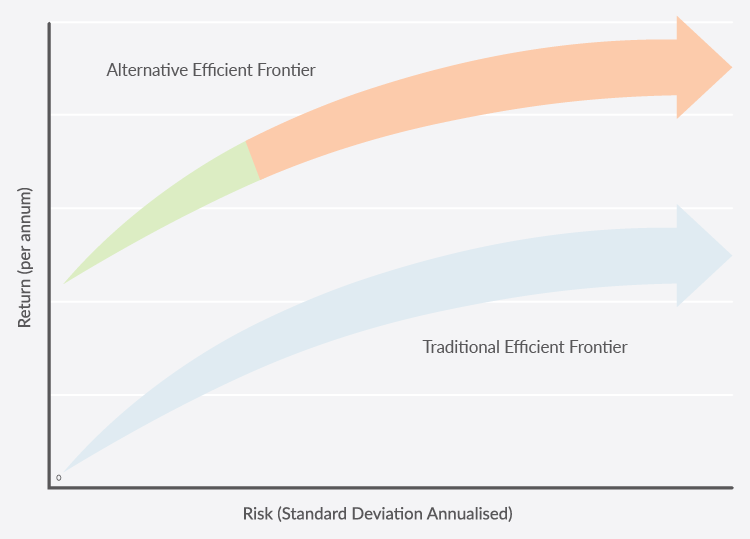 Global Balanced Survey Median
Edge Balanced Fund Enhancement Strategies
Edge Equity Replacement or Enhancement Strategies