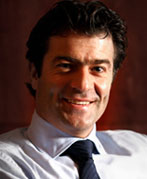 Mike Kirsten
Managing Director
Bus.Sc. (Hons); Dip.Soc (Oxford University)

Mike Kirsten is the co-founder of Edge Capital and Managing Director since 1999. A senior member of the investment committee, he has extensive experience in portfolio management, trading and formulation of investment strategy. Previously he was Head of Private Clients at Investec responsible for specialised domestic and international mandates. He holds a B.Bus.Sc in finance UCT and a MA from Oxford University.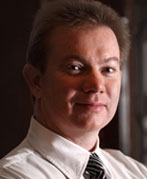 Pieter Viljoen
Chief Investment Officer
B.Sc (Comp.Sc); CFA

Pieter began his career in actuarial valuation at Momentum, later specialising in derivative, fundamental and quantitative research. Thereafter, he served as Chief Investment Officer of Coris Capital and Senior Portfolio Manager and Head of Research at the Iscor Pension Fund. In 2006 he joined Sanlam Multi Manager International as Senior Portfolio Manager and a member of the Executive Committee. As CIO, Pieter currently oversees the investment process at Edge, focusing on the institutional market.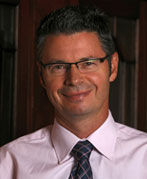 Pieter Davis
CEO, Edge Group
B.Com; B. Hons (B&A); MBA; CFA

Pieter launched his career at Old Mutual Asset Managers (now OMIGSA) in 1993. After eight years he joined Investec Asset Management to set up a dedicated new business and client service unit, before spending a further five years at Coronation, where he helped to build their client service offering. Thereafter, he joined Stanlib as MD of their institutional business. Pieter joined Edge Capital in May 2011 to head up business development and marketing. Pieter moved into the role of CEO of the Edge Group from November 2016.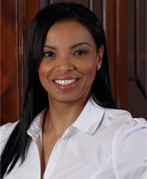 Lynn Lekay
Portfolio Analyst
B.Com (Hons)

Lynn joined Edge Capital as an analyst on the 1st of December 2016. She is responsible for manager and strategy research across the numerous domestic portfolios. She has 10 years of investment experience, gained whilst working at Sanlam Investments, Momentum Asset Management, Cadiz and the Eskom Pension and Provident Fund. Lynn has a B.Com Honours (Economics) degree from the University of the Western Cape.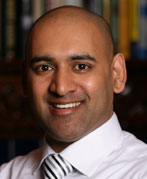 Justin James
Independent Risk Manager
B.Com (Accounting); CA(SA)

As at 1 April 2019, Justin is an independent risk solutions service provider to Edge Capital. Justin worked in Bermuda for 4 years where he was responsible for managing the global counterparty credit risk at Fidelity Worldwide Investment (FIL Limited). Prior to that, he worked at PWC in their financial services / investment management departments in Cape Town, New York and Bermuda, where he was exposed to hedge funds, investment management and insurance clients. Justin brings with him a wealth of local and offshore investment management knowledge and is responsible for the design, upgrade and maintenance of our internal risk systems. He also monitors daily mandate compliance and portfolios oversight.