Every year, as part of our CSI initiative, Edge partner's with a charity/NPO for the festive season to make a difference and bring some Christmas cheer. This festive season we're participating in the 2014 Santa Shoebox Project. The Santa Shoebox Project distributes gifts to thousands of underprivileged children in South Africa and Namibia. The boxes are distributed to more than 1000 recipient facilities, through more than 60 satellites around South Africa and Namibia. The success of the Project can largely be attributed to its personal nature – donors give gifts to children whose names, ages and genders are known.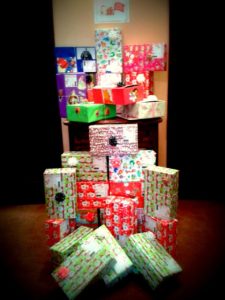 "What makes it so special, is that each staff member is given a shoebox with the name, age and gender of the child, to decorate and create a shoebox with a very personal touch", said Hayley Richards, Marketing Co-ordinator.
We were able to pledge 30 boxes as a company. What a wonderful project to remind us that giving truly is the greatest gift.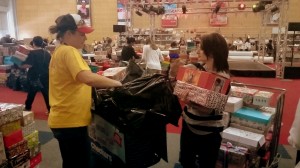 To learn more about the SANTA SHOEBOX PROJECT, please go to http://santashoebox.co.za/